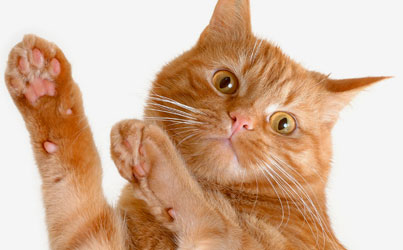 Better regulation of sales and advertising of pets
Online advertising of pets for sale
With the huge increase in internet use over the past years, many citizens now choose to purchase their pets via online adverts.
The online advertising of pets for sale is unregulated in the majority of EU Member States and there is no specific regulation of these adverts in EU legislation.
This leads to animal welfare standards suffering as a result of sellers not listing key information regarding their welfare, and buyers purchasing animals without understanding their specific welfare needs and requirements.
Recommendations
We call on the EU institutions to support the work of EUPAAG as a way of addressing the increasing problem of inappropriate dog and cat adverts appearing on classified advertising websites and social media.
EU level regulation of online advertising of dogs and cats for sale is urgently needed. This should include minimum requirements for adverts on classified advertising websites, such as ID verification of the seller, microchip number of the animal, as well as country of origin, date of birth/age of the animal and photos of the mother with the young. Regulation could have a real impact on traceability of the dog or cat and of the seller, thereby better protecting both the animals and consumers.

EU Pet Advertising Advisory Group (EUPAAG)
The EU Dog & Cat Alliance, through our EU Pet Advertising Advisory Group (EUPAAG) project, supported by Blue Cross, is helping animal welfare organisations in creating individual Pet Advertising Advisory Groups (PAAGs) in different Member States to improve the situation through self-regulation.

Through EUPAAG we are working to ensure that as many websites as possible across the EU sign up to voluntary standards and advertise the sale of pets in a responsible way. For more information about EUPAAG see our page.
In 2019 the European Commission published the results of their Coordianted Control Plan (CCP). The aim of the CCP was to gain insights into misleading and fraudulent practices, and into the volume of dogs and cats being sold via the internet across the EU. The results from the study showed that there were a range of issues with the online advertising of pets for sale across Europe including underage animals, unvaccinated animals, animals in poor health, false identification documents and illegal transport. Member States suggested that more should be done to educate potential pet buyers, publish standards for classified advertising websites and create partnerships between stakeholders to tackle the problem. The EU Dog & Cat Alliance is thus reinforced in our commitment to EUPAAG and working with the European Commission and Member States to tackle some of these issues through setting up Pet Advertising Advisory Groups and sharing best practice.
Sellers and traders of pets
Without harmonised requirements for registration and licensing of traders, who act as intermediaries in the trade of dogs and cats, it is difficult to know whether the animals' health and welfare are protected after leaving the breeding establishment and before being sold to consumers.
Furthermore, registration and licensing of traders is important for traceability of the animals and the breeder (and even the country) they came from.
Recommendations
EU legislation should set standards to be met by traders, and require their registration and licensing. It should also set requirements such as having appropriate education and training/experience in animal welfare and biosecurity.
Furthermore, EU-wide restrictions on who can import dogs and cats from breeders in another Member State to sell on their premises should be introduced, so that this is limited to registered and licensed breeders and traders. This would improve traceability of the animals and the breeder of origin, better functioning of the internal market, and consumer protection.